From: 04/06/2019
To: 01/11/2019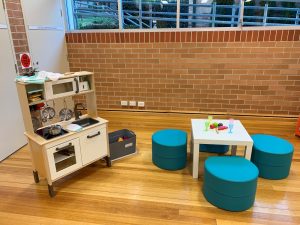 Join us in the School Hall for our free "Learning Together" pop-up playgroups. Offering stimulating play and learning activities for preschool aged children, the program is developed by early learning educators and is facilitated by highly skilled early learning teachers.
Our Learning Together playgroups all children to learn about the world they live in, explore new concepts and develop new skills as they:
share in stimulating play and learning activities
learn more about the families in your local community, their interests and diverse backgrounds whilst making new friends
help your child build connections between their experiences at home, at preschool, at school and in the community.
Parents have opportunities to to make connections to each other as the children head towards belonging to a school community.
We aim to provide a friendly and welcoming time for pre-school children, families and carers.
PLAYGROUP DETAILS
All sessions: 9:00am – 10:00am
Meet: in the Father Jones school hall2019
Term 2 – Tuesday June 4, Wed June 26
Term 3 – Friday August 2, Thursday August 22, Friday Sept 20
Term 4: Friday November 1