There are so many beautiful reasons to smile and the play equipment is most definitely one of them and the most important rule on our new playground is having fun. We have all been longingly waiting for this playground to open. Whenever a student is on the play equipment they are always having the time of their life. From the sandpit to the teepee, there is an endless amount of fun to be had. We have interviewed a range of students of different ages and classes to see what they thought of the new playground.
The OLPS orbit equipment is a highly popular segment of our  stunning new playground, featuring: a barrel with two spiderweb shaped rope canopies on either side, monkey bars and a mini tightrope although of course it has handles.
The monkey bars are accessible to students in Year 3 to Year 6. They provide a challenge for all ages whilst still being super fun. These monkey bars give a little bit more of a physical test, because  the monkey bars are moving side to side as you progress. The orbit  equipment seems to bring the playground together and has brought a new sense of fun to the school.  Many students love playing on this equipment at playtime.
The sandpit is great because it is highly enjoyable for kinder-Yr 3 but also as equally enjoyable for Yr 4-6. The biggest highlight for the sandpit is making castles but most of all digging people in and for the girls making mermaid tails! Emily in Kindy says "She likes the sandpit because she has fun building sandcastles and playing with the trucks in the sandpit."
The slides were the most popular from Kindergarten to Year 1. Amelie in Kindergarten, commented that she liked them because they were slippery, Krystal who is also in Kindy, liked them because they were fun. At the teepee most of the Year 5/6 students like sitting in there and talking, hanging out, doing homework and reading. Mrs Host has a vision that children will be able weave plants and fabric in and around the teepee to make cubby houses, hangout spots and bases. Liliana quoted "That the teepee is peaceful area where you can relax, unwind and catch up with friends."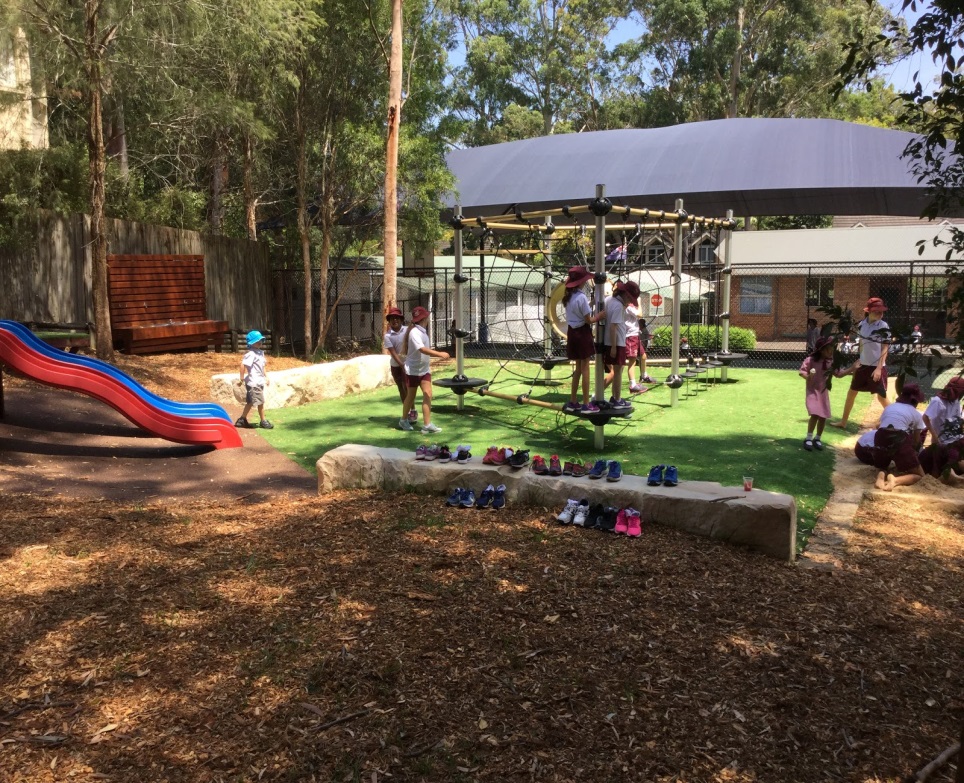 OLPS is extremely grateful for the new playground and that we get the opportunity to play on this amazing playground! Alesha even commented that it was the best playground ever!
 Written by Audrey, Billy, Liliana and Sam