Parents and Friends Association – What they do, who they are, meeting dates and how to get involved.
The OLPS Parents and Friends Association has a dual purpose.
foster the wellbeing and inclusiveness of the school community and
raise funds to further enhance all students' learning.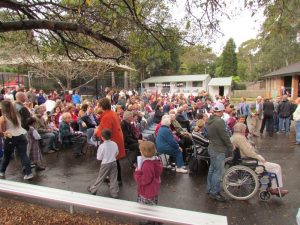 Each year the P&F events significantly reflect this positive mix, by providing social occasions where parents and carers can meet, mingle and make friends,  supporting  school initiatives as well as providing valuable resources for the whole school to enjoy.
The OLPS P&F is run through the generosity of parent volunteers. The P&F Executive Members include:
The P&F is governed by the Parents & Friends Association Constitution of Broken Bay (2013). P&F meetings are conducted once per term and are as much social as business.
The P&F Committee includes the positions of President, Vice President, Treasurer and Secretary. The P&F also invites parents to join the committee to represent the multiple faces of school life, such as: Class Parents,  Catholic School Parents (CSP), Parish Liaison and Care Network.
Each year the P&F with the assistance of the Class Parent Coordinators organise events to continually strengthen and build our community such as;
Welcome Night for all new and existing families
Mother's Day and Father's Day breakfasts
Children's Discos
Theme Night
Pie drive
2020 Meeting Dates
| Term 2 | Term 3 | Term 4 |
| --- | --- | --- |
| March - Library | Wednesday 8 August - Library | Wednesday 28 October - Library |
P&F AGM - will be held on 28 October 2020