| | |
| --- | --- |
| HISTORY – a ripple effect that impacts us today | |
In History, the Senior Learning Hub have been examining life in Colonial Australia and how historical events and people can create a 'Ripple Effect' that impacts the world we live in today. The key questions we have asked are:
What were the events or discoveries that shaped early Australia?
Who shaped early Australia?
What skills do we need to perform successful research on the internet?
How can we plan, design and construct a diorama?
How can we perform as a historical character?
We constructed dioramas to depict a scene from an important moment in Australia's History. Some of the events are the John Batman treaty, Tom Lister discovering Gold, The Eureka Stockade, Ned Kelly at Glenrowan, Crossing the Blue Mountains and building Australia's first railway line.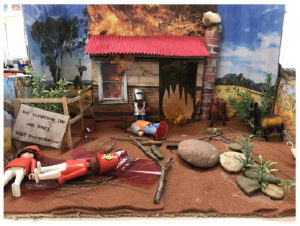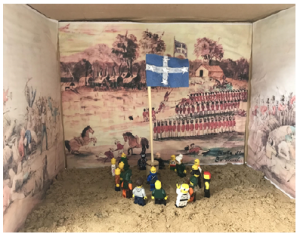 Artwork from the Senior Learning Hub