2019 marked our Bi-Annual Art Show. The students and teachers worked tirelessly over Term 3 to produce amazing collaborative artworks, and each student chose an individual artwork to display with pride.
The Creative Arts Weekend was held in October and kicked off with a Cocktail Evening on Friday 25 October.
Following the Family Mass, on Sunday 27 October, the community had the opportunity to view all the student works on  display in the Father Jones Hall. The Sunday morning activities included performances from our creative arts groups – Band, Choir, Guitar Ensemble and Dance Group. It was a lovely morning where a close community joined together to embrace the creativity of our students!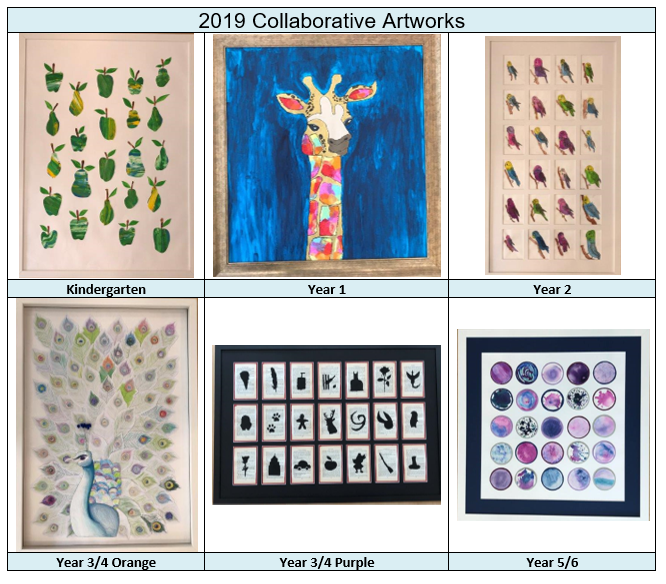 The hard work by the students, teachers and parents was realised in another wonderful school event and very successful fundraiser.