Welcome to Our Lady of Perpetual Succour Catholic school community
OLPS is a small Catholic school in the Broken Bay Diocese. We are a part of a system of Catholic schools in Broken Bay. The smallness of our school facilitates personalised care and strong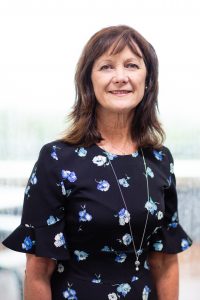 relationships between families and staff.
Here at OLPS we have high expectations for all students. All students are expected to succeed. Our strategic aim is to "develop independent and creative learners who are motivated to achieve their maximum potential." Teachers, students and parents work closely to achieve this goal.
At OLPS our dedicated teachers go "above and beyond" and they view teaching as a vocation. I am in constant awe of their time, patience and expertise. Recent examples of this include: designing an enrichment task for a gifted student, working with a group of children daily to improve their reading, taking the time to resolve a conflict on the playground and emailing a parent to inform them of a significant learning achievement of their child. Constant professional learning is at the heart of good quality teaching and at OLPS we are committed to school improvement through the development of our teachers. In recent years, teachers have developed their knowledge and skills in Mathematics to embed a child centred investigative approach to engage and excite all students about Mathematics. Our 2019 NAPLAN results in Mathematics were well above the state and on par with similar schools. On the North Shore we were named one of the most improved schools overall NAPLAN results.
While OLPS is a contemporary Catholic school providing an individualised learning environment, it is rooted in a strong Catholic tradition where high standards of behaviour are enforced, respectful relationships are expected and there is a strong focus on the fundamentals of Literacy and Numeracy. Explicit teaching of reading, writing and mathematical skills in an orderly safe classroom environment are evident.
Some families may be concerned that they are not a practicing Catholic family, or they may not be Catholic at all. I want to emphasize that we are inclusive and non-judgemental. We are open and welcoming to all but of course still proudly Catholic. Catholic education is unique in that it instils in children values for life and supports the values that are practised at home. Values of love, human dignity, honesty, compassion, forgiveness, respect and kindness are not only taught but permeate all that we do and are the basis for all our decision making. At OLPS the development of the whole child is fundamental in preparing him/her for the challenges of the world.
OLPS was established in West Pymble by the Mercy sisters nearly 60 years ago. It has an excellent reputation for its high quality of teaching and learning, it's strong sense of community is like no other in the area and its nurturing care for children and their families. Come and be a part of this unique community where you and your children will make friends for life.
For enrolment information please click here