Our Lady of Perpetual Succour has a strong Pastoral Care Policy and implementation. It refers to our actions to promote and enhance personal, social, physical, emotional, mental and spiritual wellbeing.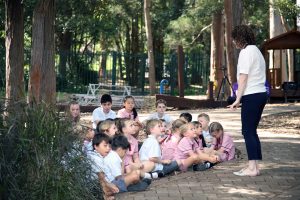 Optimal wellbeing is characterised by positive feelings and attitude, positive relationships with others, resilience and satisfaction with self and experiences and engagement in learning.
Pastoral Care at Our Lady of Perpetual Succour is based firmly on the Catholic worldview and the Christian vision as expressed in the following statements:
Has as its focus the life of Jesus Christ
Is concerned with the dignity and growth of the whole person
Is a responsibility entrusted to all members of the faith community
Is a force for healing, reconciliation and liberation
Is an expression of and commitment to justice
The diocesan Pastoral Care and Wellbeing Framework for Learning utilises the National Safe Schools Framework and is used by Our Lady of Perpetual Succour. The Broken Bay Framework outlines ten pathways, that support a whole school approach to providing a safe and supportive learning environment that optimises student wellbeing.
The ten pathways are:
Leadership Commitment to Pastoral Care and Wellbeing for Learning
A Supportive Commitment to Pastoral Care and Wellbeing for Learning
Policies, Structures and Procedures
Professional Learning
Positive Behaviour Approaches
Safe School Learning and Teaching
Student Wellbeing and Student Ownership
Healthy Lifestyle Development
Early Intervention and Targeted Student Support
Partnerships with Families, Parish and Community
Student Wellbeing