Preparing for return to School
Our teachers are excited to be returning to their classrooms and teaching the child/ren face to face. We are excited to see the children playing with their friends in the playground.
Week 3: Monday 18 October- Kindy and Year 1
Week 4: Monday 25 October- All other classes.
Information located here will assist parents in preparing their children to transition back to OLPS. As children transition back to school, they will experience a whole range of feelings and challenges as will parents and teachers.  After months of physical and social isolation, stress and uncertainty, students at OLPS are going to need a supportive, safe and inclusive place to connect with each other. We are here for the children and their families and we are committed to ensuring the return is joyful and full of learning and fun.  Sue Host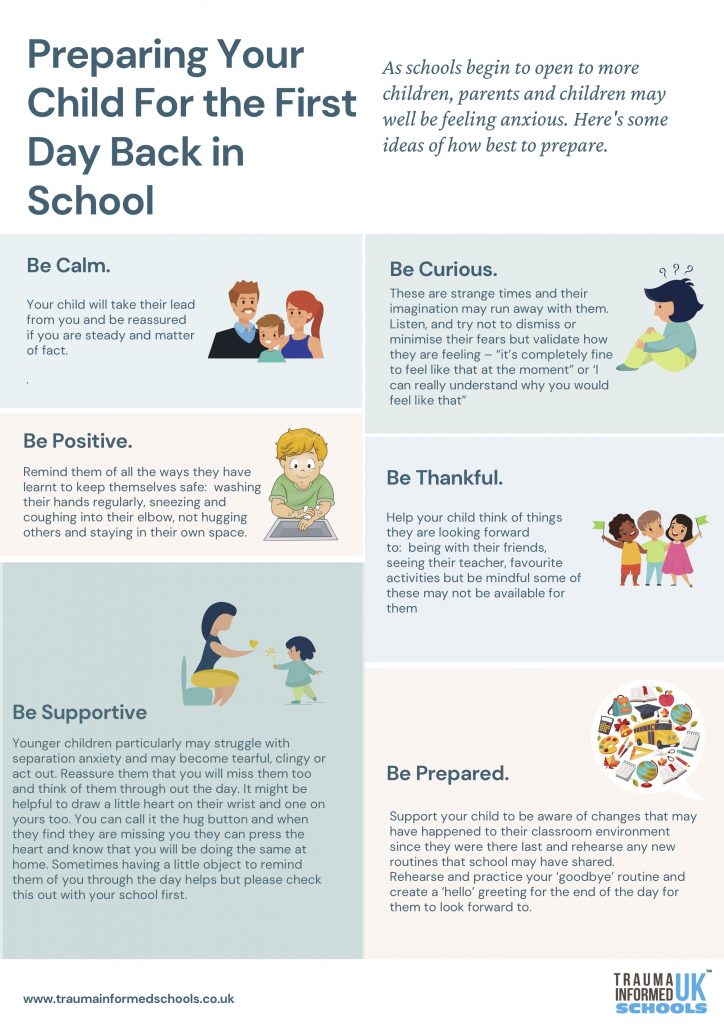 Dr Nick Coatsworth, Former Deputy Chief Medical Officer, Commonwealth Government, delivers a keynote address at the Catholic Schools NSW 2021 Virtual Education Law Symposium. Dr Coatsworth speaks on "how soon and how quickly can we get back to normal learning and what does it look like?" Click here to view the video

Helping children transition back to school in the COVID-19 era
Lockdown &Transition Back to School during Covid-19 Resource
Guiding principles of return to school - CSBB