"Catholic schools in the Diocese of Broken Bay exist to educate and form children in Catholic discipleship by offering them experiences of following Jesus as members of a Catholic community."
(K-12 Religious Education Curriculum)
Our role at OLPS is "to contribute to the formation of students as disciples of Jesus within the Catholic tradition, recognising its contribution as a lifelong process." "This occurs in partnership with the home, the parish and the wider Church community." (K-12 Religious Education Curriculum)
The teaching of Religious Education at Our Lady of Perpetual Succour School is in accordance with the Diocese of Broken Bay K-12 Religious Education Curriculum. The syllabus is organised into five strands which include:
God, Revelation and Human Destiny
Jesus, Human and Divine
Church and Discipleship
Prayer and Sacraments
Sacred Scripture
The aim of the syllabus is to "develop students' awareness, understanding and appreciation of the Catholic tradition founded in Sacred Scriptures so that they may participate as active members of the Church within the wider community." (K-12 Religious Education Curriculum)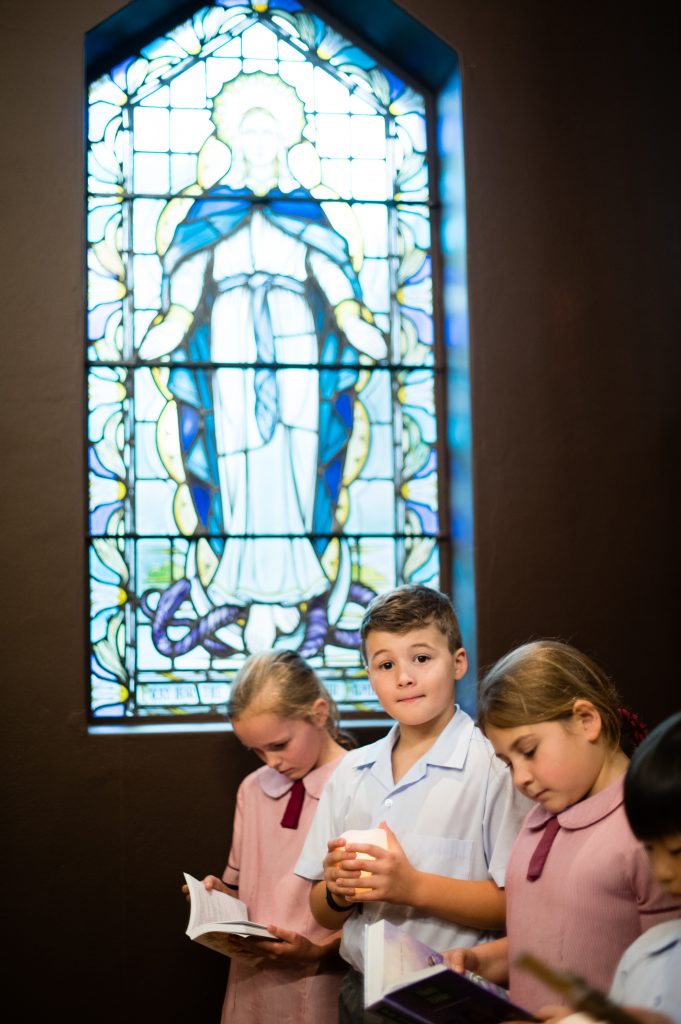 At OLPS, Religious Education permeates the culture of the school through the values we uphold and practice through prayer, liturgy and relationships. It underpins all Key Learning Areas.